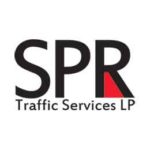 Website mainroadteam SPR Traffic Services LP
Building communities for families.
SPR Traffic Services ("SPR") has an exciting opportunity for a team of Labourers to join our team based out of our Parksville & Nanaimo locations!
This is Casual / On Call work but some full-time hours will occur with varied tasks.
Job duties include, but are not limited to the following:
Performs activities such as general roadside maintenance (litter collection, grass cutting, tree/brush maintenance), highway patrolling, shoulder maintenance, drainage maintenance, traffic control, snow removal and emergency response.
Ensures appropriate safety measures are adhered to.
Records and reports all safety concerns or equipment malfunctions as required.
Maintains vehicles at all times, keeping equipment properly serviced, including but not limited to greasing and fluid levels.
Ensures vehicles are equipped with appropriate tools and devices to perform duties for the shift.
Safely and clearly establishing work zones, including lane closures using appropriate signage and delineation devices.
Ensures all materials and tools are properly secured before transporting
The successful candidate shall have the following qualifications:
Class 5 Driver's License and a clean driver's abstract is required
Ability to work shifts (days, afternoons, nights), if required.
Willing to work in all weather conditions
Capable of performing physical labour
Able to work in a team environment
Dedicated and committed
Willing to be cross-trained as required
Able to operate hand tools (chain saws, weed-whackers, etc.) is an asset
Previous experience operating light duty vehicles is an asset
Previous experience towing trailers is an asset
Interested applicants should forward their resume and cover letter to [email protected] Please note that only shortlisted applicants will be contacted further.