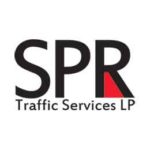 Website mainroadteam SPR Traffic Services LP
Your roads, your team. Linking communities and families.
Office Clerk/Dispatcher
SPR Traffic Services LP ("SPR") has an exciting opportunity for an Office Clerk/Dispatcher to join our growing team. This is a full-time, excluded position that will be based out of our office in Parksville, B.C.
The successful candidate shall have the following qualifications:
Certificate in Office Administration is highly preferred
Valid Class 5 Driver's License with a clean driver's abstract is preferred
Proficiency in computer systems & software, including Microsoft Word, Excel, and Outlook
Prior dispatching/scheduling experience is preferred
Familiarity with computers, including working with customized software programs
Customer/client-focused
Strong organizational and administrative skills
Learning agility and willing to continually learn and develop
Strong communication skills, both oral and written
Ability to work both independently with little or no supervision and as a team player
Demonstrates a conscientious mindset – Committed to doing the best job possible within a given deadline
A team player with eagerness to "pitch in" whenever required
Recognized for positive outlook and enthusiastic attitude
Demonstrated strong customer service skills
Job duties include the following:
Accounts Payable – review and process invoices for payment
Accounts Receivable – produce and send invoices to customers
Receives dispatches and schedules work accordingly
Purchase order tracking
Fleet maintenance tracking
Maintaining document and process control
Acknowledges all visitors/callers promptly and politely
Provides office filing in a timely manner
Assists in entering timecards for payroll submission
Receives and checks all contractor and supplier invoices for accuracy
Processes invoices in a timely manner to obtain appropriate approvals
Conducts new hire orientations
Orders personal protective equipment (PPE) and office supplies as necessary
Interested applicants should forward their resume and cover letter to [email protected]. Please note that only shortlisted applicants will be contacted.